4 tags
7 tags
4 tags
"I had a more pressing social problem: I did not know how to tell a white lie. I..."
– I wrote a funny essay on modeling and being a well-meaning American asshole in Europe for The Paris Review.
""She did not answer. From her feet the ground sloped sharply into view,..."
– A Room with a View, E.M. Forster
7 tags
7 tags
It is strange that a memoir from 2003 can seem so utterly out-of-place and dated, but yes, this book is about ten years old and talks about a media world that doesn't exist anymore, where the urge to be young and make something of yourself manifests itself in one glittering issue of a magazine called Bleach. Anyways, there's something reflective and quiet in Strawberry...
1 tag
2 tags
"For heaven's sake, what kind of question is that? Would you want to be friends..."
– Claire Messud schools the world.
1 tag
4 tags
Bowling with Joe Swanberg
[Last one, I promise! There's a Greta Gerwig cameo in this one. I was one of the first people to write about "mumblecore."] Indie filmmaker Joe Swanberg The director pals around Davis Square with his peers during the Independent Film Festival By Elisabeth Donnelly Globe Correspondent The instant Chicago-based filmmaker Joe Swanberg stepped out of a car in front of the bustling...
4 tags
Wayback Machine: Claire Messud at the Toy Store
[Claire Messud is a genius and this month's The Woman Upstairs is probably the best book of the year: check the vintage Gawker reference! Also, I have decided that Girls' Alison Williams is real-life Marina Thwaite. Today that sort of gilded girl would be on a TV show. And if you compare/contrast my piece with the New York piece, clearly Messud is awkward/not media savvy, per se - but...
2 tags
"[Claire] Messud is listening stoically, and I begin to wonder if she might even..."
– One of the comments on this New York Magazine profile of Claire Messud and James Wood (imagine you are married to Wood, and how people treat your writing as a result, including in this profile. Frustrating) notes "You have failed to capture Claire's charm, humor, and warmth," which...
9 tags
Wayback Machine: Simon Pegg, Edgar Wright, and...
[Fun interview to do, genuinely nice guys. On the Hot Fuzz DVD special features, there is a quick shot of my big head backstage when they're in Cambridge, MA. I only learned about it from two dudes that I didn't know so well separately telling me. Very odd. I saw Simon Pegg in NYC years later and we had a quick chat and it was very pleasant and I felt like I was moving on up in the...
2 tags
Wayback Machine: Kristin Gore at Jillian's
[This couple divorced, Kristin Gore was nice, her book Sammy's Hill was remade into that lost David O. Russell project which sounded deranged and full of potential, when writing for The Boston Globe people often cite the Red Sox in an effort to ingratiate, but little did they know that I was raised agnostic.] The former vice president's daughter stops by Jillian's to whip her...
6 tags
Wayback Machine: Guy Fieri at the Copley Place...
[This is, of course, from 2007. And I must say while the guy's "brand" is annoying, he was very personable like a friendly drunk uncle.] At the Copley Place mall, the Food Network star proves that his future's so bright, he has to wear shades By Elisabeth Donnelly Trying on Food Network chef Guy Fieri's red Spy sunglasses makes a girl feel as cool as LeVar Burton...
Chris Mohney: staff: A year ago, Tumblr did... →
lindsayrobertson: staff: A year ago, Tumblr did something unprecedented — we created an editorial team of experienced journalists and editors assigned to cover Tumblr as a living, breathing community. The team's mandate was to tell the stories of Tumblr creators in a truly thoughtful way — focusing on the… You know what would be awesome? If a company just hired the Storyboard team as a team....
5 tags
Wayback Machine: Brooke Hogan at the Mall
[I found a cache of articles that I had written that don't exist online anymore, so I need to put them somewhere so they're going here for now. I feel like a screenwriter with no produced screenplays lately. And yep, I got to go to the mall with Brooke Hogan and it was weird, in an American way.] As the headlining pop star on a mall tour, deciding to shop around the very mall where...
1 tag
"Breeziness has become for many the literary mode of first resort, a..."
– From Tracy Kidder and Richard Todd's perfect, brilliant, buy-it-now book Good Prose. It's like having a writing class taught by two diligent artists, and it's nice to hear advice from Kidder, since he's your favorite nonfiction writer's favorite writer (in my The New...
3 tags
1 tag
4 tags
8 tags
The wonderful Tobias Carroll of the excellent Vol.... →
4 tags
"While shows with female leads like 30 Rock and Girls never boast ratings that..."
– Grantland, no: 30 Rock and Girls were set in New York, so they were obviously more important to the way we live now, and the media chattering class that needs something to chatter about could easily latch onto it. Enlightened, on the other hand, involved California: squishy New Age thoughts - and...
4 tags
Rory Gilmore's Early-20s Crisis →
I feel sick to my stomach to hear about the Boston Phoenix closing immediately - it's terrible news. Like countless others, it's one of the first places to publish and take a chance on me, and thanks to them I had adventures like Bowling with Franz Ferdinand and getting to peek behind the scenes during an MTV reality show. It was a great place to get started as a writer and so many...
4 tags
5 tags
"For my final night's drive it is snowing heavily. I decide to cover every..."
– The Guardian sent a writer on a rock'n'roll pilgrimage to Massachusetts for the sake of Jonathan Richman's "Roadrunner." It's pretty great! (It is also the inspiration for the current petitioning of Roadrunner as Massachusetts' state rock'n'roll...
1 tag
5 tags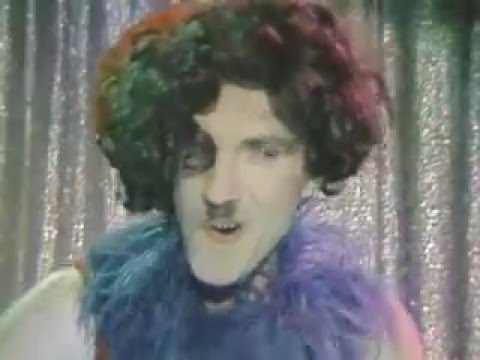 4 tags
Massachusetts politicians are trying to make The... →
This is the most delightful news of the day!
2 tags
4 tags
the start of a thought on violence in film
When the talk about violence in our country shifts to talk about violence in our movies, it feels like the wrong tack to take, sliding away from real issues and real solutions to something more in the air about living in a violent culture and what that means. The latter is very hard to quantify. The former, well, it should be obvious. Maybe things will be changing. I hope that they are. Film...
1 tag
6 tags
Beef
Last night I watched a well-received film featuring terrible prosthetics, and it was both well entertaining and basically lacking in that-hard-to-pin-down quality, soul. Anyways, I realized that I have a particular aversion to this director - who is very talented, and whose work, so far, has been far more good than bad but oddly unsatisfying - and part of it's due to the fact that I do not...
5 tags
7 tags
I have read some books! Many books, in fact. Let's go through some of them quickly. I do not know if Maggie Shipstead's Seating Arrangements is good or not, since I listened to the audiobook and it was read by a stentorian older man (when you needed John Slattery from Mad Men) who tended to lapse into all the voices of the female characters in a manner that suggested a Kid in the Hall...
4 tags
"Headland: I had been working at Miramax and the Weinstein Company for almost..."
– Bachelorette director, playwright, and writer Leslye Headland, you are very smart (and I have loved you since your blog Cinephilia). I have more to say about what she's talking about - I think it's very true considering the shrinking of media from 2000 - 2010, and I think that...
4 tags
3 tags
2 tags